Scope | Provisional speakers | Practical Details & Application

Chairmen
I. Bakas (Patras) and E. Kiritsis (Crete)

Vice Chairman
H. Nicolai (Potsdam)

Organising Committee
L. Alvarez-Gaume(CERN), E. Floratos (Athens), C. Kounnas (Paris), D. Lust (Berlin), E. Rabinovicci (Jerusalem)
The conference will focus mainly on the new ideas of duality in supersymmetric theories and gravity, the interplay and correspondence between gravity and gauge theory, together with some selected applications to black hole physics. Non-perturbative aspects of fields, strings and other extended objects will also be in focus.
The conference is open to researchers world-wide. Participation will be limited to 100. The emphasis will be on discussion about new developments. The Conference Fee covers registration, full board and lodging. Grants will be available for nationals from EU or Associated States under 35 years of age at the time of the conference.
The Program
Pictures from the banquet

Contact for scientific matters
For queries pertaining to the scientific content on the conference, etc. please contact Elias Kiritsis
This conference is part of the programme of EURESCO Conferences, run by the European Science Foundation with the support of the European Commission.

Note that the 9th of September is arrival day while the 15th of September is departure day. No talks are expected to be scheduled on these days.

For all practical information on this conference, i.e.:

available grants,
conference fees,
list of accepted participants,

follow this link to the EURESCO web pages devoted to this conference. or contact the EURESCO Office .


ANSWERS to frequently asked questions.

Application
To apply for participation, fill in an on-line on the EURESCO web site. Remember to select the correct event title in the scrolling list.
---

SPONSORS


University of Crete



Greek Ministry of Education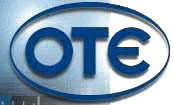 Hellenic Telecomunications Organisation




RTN: Superstring Theory (HPRN-CT-2000-00122)


---